Spinworkz Pte Ltd established in 2001 and based in Singapore is the publisher of the trade magazines Entertainment Technology Asia and Systems Integration Asia. Both magazines are published in the English-language. Being based in Singapore - "the informative hub of Asia" - we observably understand the pulse and idiosyncrasies of the lighting, audio, video, staging, rigging and integration industries of the fast-evolving Asian markets, and our positive editorials reflect that understanding. As a natural extension of the business, Spinworkz organises niche events.

ETA is a monthly digital magazine that is fully dedicated to the needs of the technical and production crew as well as supporting disciplines. The magazine features articles to help readers further upgrade their knowledge, understand what their peers are up to and seize opportunities. A magazine that is dedicated to the combination of technology and creativity that creates an exceptional experience to all involved.
www.e-techasia.com

Systems Integration Asia (SI Asia) is a leading professional AV publication for the Asia Pacific and Middle East. From October 2020, SI Asia is published monthly and only in the digital format. Each issue of SI Asia highlights the latest industry news & happenings, regional projects, technology features and interviews.
S.I. Asia also publishes a fortnightly E-newsletter to keep readers updated on the latest happenings.
www.systemsintegrationasia.com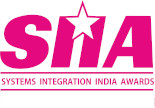 The System Integration India Awards has gained momentum over the past three editions and is held in conjunction with InfoComm India exhibition. The number of participants and partners has grown with over 300 professionals from SIs, consultants and end-users attending the awards evening.
www.siindiaawards.com